Welcome to DisneyStock.com

Call 1 888 663 7862 to order with a live representative! Save $10 on your custom framed Disney order today.. 9 AM to 11 PM
Lowest Price Guaranteed  ~

Fastest Holiday Delivery

CLICK ANY PICTURE TO ORDER SECURELY ONLINE…customize your order with different frame options  ADD TO CART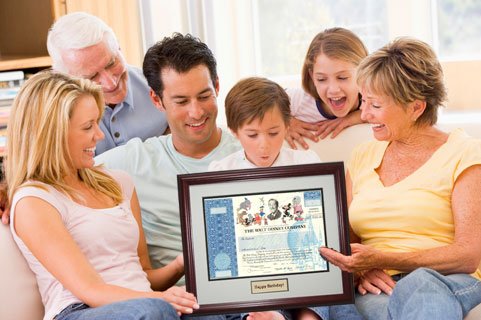 COLORFUL DISNEY STOCK CUSTOM CERTIFICATE FRAMED IN EXECUTIVE CHERRY  Add for $39 after $10 HAPPY discount if you add a high quality frame!) —– ADD TO CART
Buy A  Disney Stock  for approx $139  after $5 MICKEY  Discount  (Add  cherry/black or white frame for $39 after $10 HAPPY discount) (Rush Delivery Options Available ) 

Call  1-888-663-7862  to order  Mon-Fri 9AM – 11PM   EST Sat Sun 11AM-11PM EST
DURING PEAK ORDERING TIMES …PLEASE LEAVE YOUR NAME AND PHONE NUMBER  AND THE NEXT AVAILABLE REPRESENTATIVE WILL RETURN YOUR CALL
Order Today  9am-11pm EST  –  Do you need the perfect Holiday, Birthday, Graduation Class of 2023, Wedding,  Baptism, Newborn, or Anniversary Gift?  1 share of Disney Stock is a magical gift for every occasion! ..23 shopping days until Christmas 2023

 Last Minute Gift? ..Get it today!
 Print the perfect Disney Gift Announcement at home for free!

Walt Disney Stock Framed in Black – Add for $39 after $10 HAPPY discount —-CLICK HERE TO SHOP NOW
Walt Disney Stock Replica Certificate Framed in Cherry, White or Brushed Stainless – Add for $45 after $10 HAPPY discount—–                                     CLICK HERE TO ADD TO CART
Please note..All  current orders will receive a High Quality Colorful Replica Certificate and 1-share book entry Disney account. The replica will be personalized with your recipients Disney shareholder account name registration. Disney currently offers electronic account registration only. The certificate you will receive is a replica the traditional Disney Stock Certificate provided to Disney Shareholders for over 30 years.

Call1-888-663-7862  TO ORDER ONE SHARE OF DISNEY STOCK
Need more than 1? Call to ask about our free shipping  quantity discount 
Call 1-813-667-8625   9AM to 11PM Eastern MON – FRI 11AM-11PM  SAT, & SUN
…Disney Stock beats expected earnings for 3rd Quarter 2022  and reports DisneyPlus and Hulu now have more streaming subscribers than Netflix..Stock price surges during trading hours Friday Aug 12 2022 after magical earnings report
..Disney Stock price is 7 times it's value since 2012
DISNEY streaming subscribers surpasses Netflix  Sept 2022 …The Disney streaming service, comprised of Disney+, Hulu and ESPN+, reported 221 million customers at the end of its fiscal year third quarter of 2022, beating out Netflix's subscriber count of 220 million for the same period
NEED REALLY FAST LAST-MINUTE DELIVERY? Email Printable Gift Cards .. ADD 2-3  DAY RUSH OPTION
With this option you will receive the high quality certificate replica in the framing of your choice in 2-3 days.  The  Disney Stock account info will follow in a second shipment that arrives in a 3-4 weeks ..We offer the fastest delivery!
Buy One Share of  Walt Disney Stock – the perfect gift for upcoming Graduations or Birthdays or A Wedding Anniversary for a Magical Couple! Also..Custom FREE  EMAIL printable gift card available…
GIVE A SHARE OF WALT DISNEY STOCK IN A FRAME AS THE THE PERFECT GIFT FOR ANY OCCASION.
Disney Fans rejoice in having Disney Streaming with Disney+Plus streaming during this historical period of time at home with our family. Keep in mind we must do our part to save the most beloved and most vulnerable members of our human family. Wash Hands- Stay Well- Save Lives.  Although most theme parks are currently slowly re-opening around the globe due to the current historical conditions…please note that theme parks only account for 3 percent of The Walt Disney Company revenue. Warren Buffett recommends looking at solid American brands that are currently available at an attractive discounted price.
Kim Kardashian's stocking fillers from Kanye West for Christmas 2017 included Amazon, Disney and Apple stock
The Walt Disney Company announced it will acquire 21st Century Fox on December 14th 2017….The Disney Fox Merger was completed in March 2019
Disney Announced the cost of it's streaming service will be $6.99 a month
on April 12, 2019…Disney stock price rose 20 percent after the announcement and another 10 percent after DisneyPlus launched in November 2019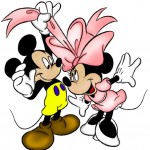 Disney Is The Perfect Birthday Gift! Disney is a Unique Valentine's Day or Christmas Gift!
CALL Today  1 888 663 7862 or 1-813-667-8625
The world lost Walt Disney – the wizard of imagination on December 15, 1966 .  What would Walt Disney think about his company in the year 2019? Could Walt Disney have even imagined the long lasting success of his Legacy and Vision when he mused about the "world of tomorrow"?  Disney has truly grown into one of  world's most recognizable, successful and trusted American brands. Now is your chance to share in the Magic and Bright Future of  Walt Disney Stock -the perfect gift for kids of all ages!
Disney Stock has recently reached a new high with the acquisition of Marvel Enterprises.  Disney currently dominates the box office with record setting movies being released every month. Disney media empire also includes ABC Television and ESPN Sports Broadcasting. ABC/Disney Broadcasts the #1 Television Show in America ~ Dancing With The Stars …Disney Recently announced October 2012  a $4 Billion Deal to acquire Lucasfilms including the copyrights to the Star Wars Franchise..Disney Announced the cost of it's Disney Plus streaming service will be $6.99 a month and will also feature an exclusive remake of Home Alone.

#1 movie …Little Mermaid Live Action in theaters now June 2023….Turning Red 2022….Lightyear 2022….Spider-man No Way Home #1 Movie of 2021….Cruella #1 June 2021…Wanda Vision January 2021…Pixar Soul December 2020…Hamilton July 2020 Disney Streaming,…Star Wars: The Rise of Skywalker in Theaters now….Frozen 2 #1 Animated Movie of all time…Toy Story 4 #1…August 2019…Lion King #1  July 2019 Aladdin #1 May 2019…Avengers Endgame #1 April 2019(currently 2nd biggest box office movie of all time)…Captain Marvel #1 March 2019…Toy Story 4 2019…Mary Poppins Returns in theaters December 19th…Ralph Breaks The Internet #1 2018….Marvel Avengers Infinity War #1 in pre-ticket sale movie of all time….Black Panther #1 Action Hero Movie of all time #2 Pre-ticket sale movie of all time…Star Wars: The Last Jedi #1 Movie , Cars 3, Pirates of the Caribbean, Dead Men Tell No Tales #1 Movie in Theaters Now, Beauty & the Beast #1 2017, Rogue One: A Star Wars Movie #1 2016, Pixar's Finding Dory #1 Grossing Movie for 2016, Marvel Civil War #1 May 6, 2016, Pixar's Finding Dory Released June 17, 2016, Record Breaking Star Wars Force Awakens Box Office 2.028 Billion in theaters around the world #1  Tomorrowland #1 Cinderella #1 Big Hero 6 #1 Guardians of the Galaxy #1 Million Dollar Arm #1 Maleficent #1 The Amazing Spiderman 2 #1 Box Office Record Breaker ..Captain America #1 Animated Movie of all time..Frozen "Let It Go" wins Oscar #1 Movie ..Golden Globe Nominee..Saving Mr. Banks..now playing ..Oz,  The Great & Powerful #1 box office open…81 million  March 9-10 , 2013  Disney Purchases Star Wars Lucas film Rights October 2012 Marvel #1 Movie of All Time ~The Avengers May 2012  Disney Dr. Seuss "The Lorax"  Spring 2012 , Beauty & The Beast 3D 2012 Holiday 2011 ~ Muppets! Summer 2011 ~ Walt Disney/Marvel Presents ~ Captain America, Walt Disney Presents ~ Pirates of the Caribbean, On Stranger Tides, X Men First Class, 2010 ~ Tron 3D , Walt Disney Pictures Presents Tangled, Walt Disney Presents Sectretariat…
Walt Disney/Pixar's presents the #1 movie animated movie of all time – Toy Story 3D..Total Gross $1Billion so far!

Disney/Marvel Pictures presents the mega hit Iron Man 2 recently Grossing $133.6 Million in its opening weekend…
The Perfect Gift for ANY Occasion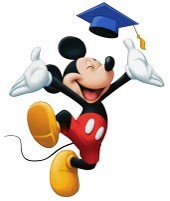 You have found one of the most exciting and unique gift ideas. A single share of Disney stock is the PERFECT gift for any occasion.  We guarantee that when you rush your order … your gift will arrive in time for Christmas or Hanukkah!
Birthday, Christening, Graduation, Bar Mitzvah, Bat Mitzvah
Birthday boys and girls of any age will appreciate the gift of a single share of Disney stock. It is also a thoughtful gift for a newborn, baptism or christening. Its a terrific idea for celebrating a bar mitzvah or bat mitzvah too!
A Perfect Gift for Any Occasion

But you don't need a special occasion to give this great gift; It's a gift you can give "simply because". What a great way to commemorate that wonderful Disney vacation, or to dream about your vacation yet to come.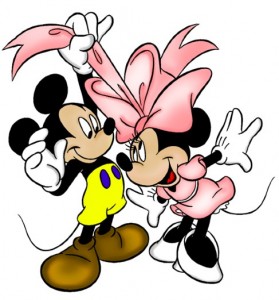 A single share of Disney Stock is also a gift that keeps on giving. When you give a Disney stock, it continues to thrill your gift recipient year after year. Imagine the look on their face when they get a dividend check in the mail! They will also receive Disney's annual report. What better way to remember the thoughtfulness of a gift from you.
This Disney Stock Custom Certificate features Walt Disney himself, surrounded by characters from his famous imagination. This is one of the most colorful stock certificates ever created – the perfect Disney Collectible gift for anyone who is young at heart!
Buy one share of stock. It is a great gift that could actually increase in value over time!
Note: As of October 16, 2013.. Disney Currently offers only book entry accounts. Physical Disney Stock Certificates are no longer available.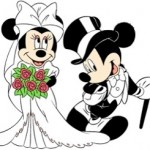 For Disney Stock  History Click Here
For Disney Latest Stock Price Quote Click Here
PLEASE HELP FAMILIES AFFECTED BY Hurricane Idalia & Ian and THE WAR IN UKRAINE IF YOU CAN!  +https://www.redcross.org 

One Share of Walt Disney Stock Is The Perfect Gift!
Buy one share of stock. It is a great gift that could actually increase in

For Disney Stock  History Click Here
For Disney Latest Stock Price Quote Click Google Finance Here
Disney Shareholders receive a highly collectible annual report every year!
Please note..All  current orders will receive a High Quality Colorful Replica Certificate and 1-share book entry Disney account. The replica will be personalized with your recipients Disney shareholder account name registration. Disney discontinued offering negotiable stock certificates on October 16, 2013
Rogue One: A Star Wars Story